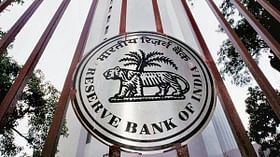 Non-food bank credit growth stood at 5.9 per cent in June compared to 6 per cent in the year-ago period, according to RBI data released on Friday.
Credit to agriculture and allied activities continued to perform well, registering an accelerated growth of 11.4 per cent in the reporting month compared to 2.4 per cent in the same month of the previous year, as per RBI data on Sectoral Deployment of Bank Credit - June 2021.
Advances to industry contracted 0.3 per cent in June whereas there was a 2.2 per cent growth in the same period a year ago.
In terms of size, credit to medium industries registered a robust growth of 54.6 per cent in June. There was a contraction of 9 per cent in the year-ago period.
For better experience, download the app